Skin Rejuvenation
Are you being thinking that how come these television stars never get older look or aging signs on their face or body? How come their skin always look younger and flawless? Wondering how to rewind back the aging effects and get that youthful look back? Seeking for an effective method for skin rejuvenation? If the answer to all these questions is "yes", well then you're welcome at Dr. A.K.'s Cosmetic Surgery center. Get all such questions of yours answered here, and get the solution of all your aging problems here!
What is Skin Rejuvenation?
Skin Rejuvenation refers to the series of cosmetic treatments carried out on skin in order to restore its beauty and youthfulness. The cosmetic treatments can either be surgical treatments or non-surgical treatments. There are a number of cosmetic treatments available to rejuvenate skin including slight to more invasive methods varying in the intensity and depth of medication being required.
Benefits after Skin Rejuvenation
Skin Rejuvenation is a vast term. Skin Rejuvenation includes treatments from minor skin refreshment to major methods of skin alterations and reconstruction. If we talk about facial skin rejuvenation only then all the treatments done either for restoring youthful facial appearance or for reconstructing facial geometry are included in it. All the purposes achieved through these type of treatments come under the benefits of Skin Rejuvenation treatments, for example:
Brow, eye, face, chin and neck lift

Restoration of youthful skin glow

Reversing signs of skin aging

Removal of fine lines, wrinkles and spots

Reduction of dual chin

Restoration of facial hair line

Reduction of forehead lines and crow's feet

Resolving pigmentation problems

Improved skin tone and texture

Treatments for sun damaged skin
Some Skin Rejuvenation Treatments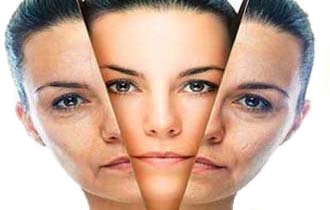 Thanks to modern methods for skin care and beauty, the aging signs on skin, either caused by genetics or by lifestyle and environment, don't need to be tolerated anymore. There are a number of treatments available in this regard, we are briefly discussing some common treatments here that you can easily and confidently undergo at Dr. A.K.'s Cosmetic Surgery center, Islamabad.
Chemical Peels
A popular skin rejuvenation technique in which a chemical solution is applied to the skin to be treated. The chemical solution then exfoliates upper layers of the skin which consists of wrinkles, freckles, fine lines, spots, scars, pigmentation, sun damage, etc. The new skin grows clear, fresh and flawless. Chemical Peels differ in their intensity and are used according to the requirement. They are low risk and require downtime only in case of very strong chemical peel treatment.
Read More
Intense Pulsed Light
Another very commonly used technique for eliminating aging signs and improving sun damaged skin. IPL is a laser treatment in which quick and intense broad-spectrum pulse of light is used to treat the skin. The treatment is also effective in getting rid of skin imperfections, due to heredity or environmental factors, including wrinkles, freckles, brown spots, uneven pigmentation, visible veins, clogged or open pores etc. There is no downtime after the treatment and normal routine can be continued immediately.
Read More
Laser Skin Resurfacing
Laser skin resurfacing uses light energy to treat the affected skin. The energy penetrates deep down the skin stimulating collagen production allowing skin to naturally get healthier and youthful. It is also effective in reducing aging signs, acne, blemishes, and other skin problems as IPL does. The treatment is quick with minimal side effects and short recovery period.
Read More
Laser Skin Tightening
It is an advanced non-surgical treatment for restoring the health and beauty of the skin using infrared light. It is effective for treating sagging skin. The laser light tightens the skin in a natural way by stimulating collagen production beneath the skin's surface by delivering heat to the inner layers of the skin. It is a good alternative to other skin lifting treatments as it includes no anesthesia during the treatment and no downtime afterwards.
Microdermabrasion
Microdermabrasion is among the most commonly used skin resurfacing treatment. It is a machine-assisted procedure to exfoliate the skin in a controlled and safe manner. The outer layers of skin containing damaged and dead skin cells are removed with the help of a stream of non-allergenic microcrystals. The treatment reveals a uniform, youthful and healthier skin with increased production of collagen and elastin that continue to enhance the beauty of your skin even afterwards.
Read More