Face Lift
A facelift is an ultra modern technique to lift the entire face region or few parts of upper or lower face; it is commonly applied to prevent and minimize the effects of averaging in both men and women. The facelift has improved in the last decade; it has minimal side effects, it maintains the face symmetry and retains the natural beauty of the patient making you younger and fresh faced. Apart from lifting and making your face more refreshing than ever, it tights and soothes the lower face region.
Why Facelift?
As we know, Facelift surgery or clinically known as rhytidectomy is a cutting edge technique to reduce or completely vanish wrinkles from the face and reduce signs of aging, it also improves the overall appearance of the person being operated. The cosmetic surgery is performed under general anesthesia without any pain or stress to the body. At Cosmetic Surgery Islamabad Clinic, we have seasoned and highly skilled cosmetic surgeons with adequate experience of performing a facelift and other related cosmetic surgeries.
A facelift is recommended for all you; it has no side effect, it is harmless yet a beautiful addition to your physical appearance. Who likes that dull and elastic skin and aging effects when start to appear and deepen with each passing day.The wrinkles and freckles appear all over the face, forehead, and neck. It is safely possible to remove all those signs that minus out your facial beauty, increase self-confidence by utilizing the technique. After a successful surgery, you have to do less makeup to hide those unwanted age marks, and wrinkles.
How it's Done?
During the procedure that takes around 5-6 hours to completion, the incisions are made throughout the face region,i.e., through scalpel to the hairline leading to the chin area and then to both the ears. The tissue is stretched upward; the muscles are tightened. The last part of the surgery is most critical, only a surgeon with a handful of experience can do it without a significant scar. A full facelift is an extensive operation performed under anesthesia, so there is no margin for error in the process.
Types of Facelift Surgery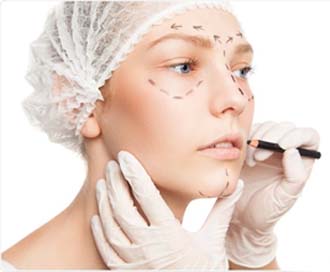 Facelift surgery could be of many kinds, your assigned surgeon will guide you through the process and will choose what's best one for you. Here are the most effective facelift techniques used by modern-day doctors and are most recommended.
Deep Plane Facelift is the best of all, it lifts the SMAS layer underneath your skin and repositions it to make you look younger.

SMAS Facelift is done by incision of top layers of skin following it to deeper skin tissues, the SMAS is tightened at that position, and excess skin is removed and then sewed up.

Other types are MACS, and Keyhole surgery among the most common ones practiced worldwide.
Who is an Appropriate Candidate for Facelift?
Everyone's a good candidate for the surgery, be it your 30s or you are in 60s or above, but there are some restrictions for people with specific space symmetry and bone structure. A good candidate is one that has an elastic skin type with the flexibility to perform the surgery easily and more efficiently. Also, the strong bone structure also affects the overall facial rejuvenation surgery; an ideal bone structure is necessary for the operation to go well. After the surgery, there may be side effects that can be prevented if the patient is healthy enough to endure them or otherwise complications may occur.
Probable Risks Involving Surgery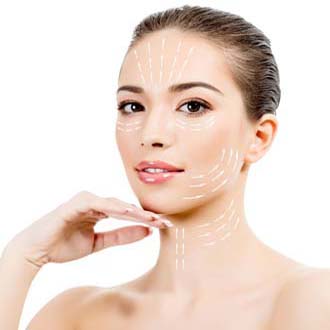 There are some complications or risks associated with the facelift surgery that needs to be read before finalizing your visit to the clinic or undergoing a long surgery ahead. The significant drawbacks that involve the facelift surgery are temporary scarring that occurs under poor operating conditions or lack of experience by surgical staff. Some people have an impulse towards anesthesia, and they may react or show no reaction to it, so confirm to your surgeon whether it's completely working. Also, there may be a facial bruising that lasts for days after the surgery, but it will fade with time. The biggest threat towards a successful facelift surgery is an infection after the cosmetic surgery. To prevent it, follow the after-operation instructions by the clinical staff. If you think the facelift is not an option for you, try alternatives such as skin rejuvenation or microdermabrasion that are more suitable for reducing the early-age wrinkle problems with a success rate greater than any surgery.
We provide free consultation meetings to out potential clients on any cosmetic surgery; you can ask anything about the surgery in that meeting. After you agree to all the terms, our staff will move your case forward and determine the type of surgery needed that also determines the cost of that surgery.