Double Chin Removal
If you are developing a double chin, raise your eyebrows on the issue at the matter is serious and you are probably getting fatter. Double chin may be due to excess fats in young patients; aging may be one of the factors of having a double chin. The main cause of double chin is getting fat by eating excess foods rich in fats and proteins; unhealthy fast food is a perfect example for that. An unbalanced diet may add an extra layer to your chin, eat probably, or you have to undergo surgery.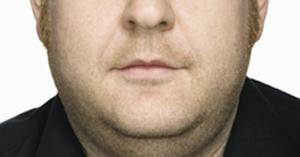 Some patients had no such diet or any traces of fast food and unbalanced diet found in bulky men and women. Still, they had a humongous double chin factor, all because their father or mother had it. Yes, it may be a genetic condition that may have transferred from parents. Apart from that, whatever may be the case, it looks not so good especially in young men and women, you have to deal with it either by setting up the food standard and diet plan or a proper surgery to get rid of it in an hour or two.
Who is Eligible for the Surgery?
The age factor isn't an issue for surgeons, anyone from teens to 50s qualifies for the double chin removal surgery, but it's recommended for patients below 45 as they are the perfect candidates for the double chin removal surgery. Still, for double chin surgery in Pakistan, surgeons recommend various tests and approve the medical history and condition of the patient before agreeing to undergo the operation.
Pre-Surgery Sessions
Before the patient undergoes a surgical procedure in our clinic, we arrange a free session/s of patients with doctors to clear any misconception and expectations or to discuss any complications, goals, or possible solutions without surgery. Our expert advice helped patient and augmented the trust on us. For minor double chins, alternative methods of skin rejuvenation may be performed that require less time and money.
Before the surgery, the patient is given guidelines on all the pre and post-operation instructions to be followed. What to eat, how to sleep, or to smoke or not after the operation. Some medications must be taken a few days before and then after the double chin surgery. There's no bed rest or hospital stay compulsion for the patient after the surgery, so call in your driver or a family member to get you home after the operation.
Procedure of Surgery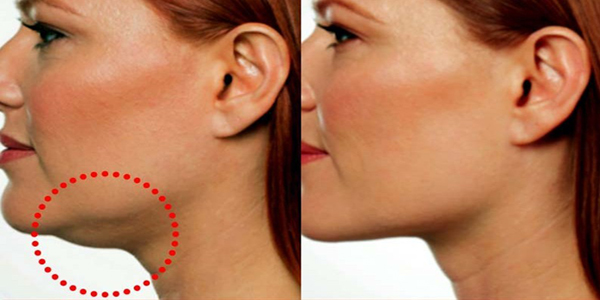 Both local and general anesthesia is used for the operative purposes; it varies from patient to patient. As it is closed to face, general anesthesia is recommended during the surgery. The areas to be incised are marked and then cut by the surgeon. After incisions, the excess fat is removed by liposuction, i.e., a tube is inserted to the fat that is melted and sucked out of the chin area. After fat removal, the skin is tightened and sewed. The stitches are removed after a week.
Post-Surgery
After the surgery, the patient may feel pain and swell in the operated area. You may need to cover up the area with a compression garment for a week or two. Smoking and drinking alcoholic beverages are prohibited after the surgery for three to four weeks. Eating must be reduced to avoid constipation and thus pressure on chin area or face. Avoid sun by applying sunblock lotion for at least a month after the surgery.
Health Benefits of Double Chin Surgery
Following benefits can be achieved by undergoing this treatment: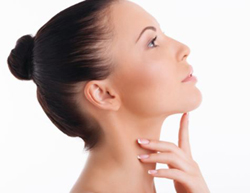 The surgery makes your skin look fresher and tighter than before

Patient looks attractive and younger after double chin removal surgery

It will improve self-confidence

It reduces neck fullness
Risks associated with Surgery
The patient may feel sharp pain feelings after the surgery; it fades away after few hours or a day at most. Painkillers reduce the pain after surgery.

Swelling may happen after the operation; medications lower the bruises.

Skin color changes for few weeks, lotions and whitening creams will fade it after a month.

Too tight skin is also a side effect of double chin removal surgery.