Oxygen Facial
Another effective method to get your skin naturally glowing without any surgical procedures. Just fulfill your dream of smooth, tighten, younger and firm skin by undergoing Oxygen Facial at Dr. A.K.'s cosmetic surgery!
Why Oxygen Facial?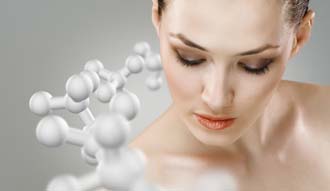 Oxygen plays an important role in human life, it's not only vital for the survival of life but it also helps to keep our body and skin pure from impurities and toxins. With the passage of time and growing age, the oxygen levels in our skin start to lessen, which in result adds to wrinkles and fine lines on our face. Pollution and other factors also hinder the supply of oxygen to skin cells. As a result of insufficient oxygen supply, the skin becomes dull and old. The skin also loses its firmness and beauty, and wrinkles, scars and fine lines start to appear.
So, Oxygen Facial is a beauty treatment that is specially intended to restore the oxygen levels in your skin to make it healthy and young again.
How does it Work?
The basic purpose of Oxygen Facial is to oxygenate skin so that it accelerates the natural healing process of the skin and the skin naturally start to mend itself more quickly and efficiently.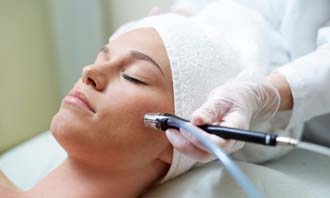 The procedure requires direct induction of oxygen into the skin pores so before the actual procedure begins, the specialist first deeply cleanses and exfoliates the skin to remove any impurities, oil and dirt from the skin. After the cleansing process and perhaps a mild facial steam as well, the specialist then uses a machine to introduce oxygen directly into the skin pores. Usually it is not purely oxygen that is used but the oxygen is first treated with a number of supplements like vitamins which prove to be good for skin and helps in effective skin rejuvenation.
How Long the Results Last?
The outcomes are short-term but natural, immediate and wonderful. The oxygenation process provides necessary nourishment to the skin which as a result gets visibly lifted and firmer, and the aging signs are noticeably faded out. You can enjoy a healthy, youthful and fresh skin after first attempt. But the results of first session normally last up to a week. So, it is recommended to undergo a full course of treatment for long lasting results. The more treatments you undergo, the more remarkable results you'll notice. For a full course of treatment, you need to have Oxygen Facials weekly for about six weeks.
Benefits of Oxygen Facial
Benefits of oxygen facial are numerous as it penetrates and nourishes the skin deeper. Oxygen simply gives life to your dead skin and provides wonderful results including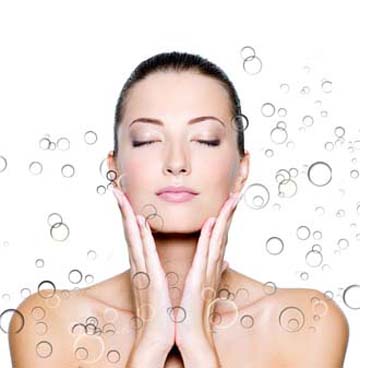 Detoxification of skin

Boosts up collagen production

Accelerates blood circulation of skin

Speeds up cell turnover

Assists natural healing process

Restores firmness of skin

Blur out imperfections

Fade away aging signs

Delays skin aging

Gives natural glow and moisturizing to skin

Gives more radiant skin

Restores youthful appearance

Softens wrinkles and fine lines

Natural skin lift and tightening

Removes blemishes and acne

Gives well-toned and uniform skin

Suitable for all skin types
Side Effects of Oxygen Facial
Unlike other methods of skin rejuvenation, Oxygen Facial usually doesn't bring about any side effects. The method of oxygenating skin is so gentle that even people with sensitive skin can undergo the procedure without any worries.
The only downside of the treatment is that the results are short-term.

Another possible downside is that some people may not have immediate outcomes as the treatment is meant to make skin naturally mend itself rather than creating artificial results.

Otherwise, no downtime and the patient can immediately resume normal routine.

No stinging, itching or burning

No blemishes or redness

Lotion and even makeup can be applied right away

Only people with very sensitive or damaged skin may experience some short-term temporary redness