Dr Abdul Khaliq Malik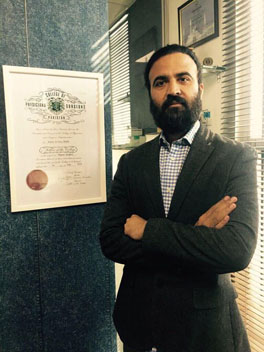 Dr. Abdul Khaliq Malik and his staff are among the very best in the field of hair transplantation. Hair and Hair is only privately held consumer organization, dedicated to educating the public, healthcare professionals, main stream media and legislators about the emotionally devastating disease of hair loss (alopecia).
Committed to the prevention and treatment of hair loss, Hair and Hair is dedicated to supporting research that will ultimately treat and cure those who suffer from this silent epidemic.
Hair and Hair recognizes that hair loss of any kind is a serious, life altering disorder and understands just how crippling this disease of the spirit can be to many who suffer with it.
Dr. Abdul Khaliq Malik specialises in:
Hair Transplant (FUE, FUT)

General Plastic and Reconstructive Surgery

Burns (emergency (on-call) and reconstruction) – Total Burn Care

Wound Healing (Artificial dermis, cultured epidermis cells)- Trauma

Skin Cancer Reconstructive Plastic Surgery

Hand Surgery (emergency and on-call experience, chronic diseases)

Breast Reconstruction

Diabetic Foot Reconstructive Plastic Surgery

Reconstructive Microsurgery

Aesthetic Plastic Surgery : general aesthetic surgery – all fields including Face, Breast Aesthetic Surgery, Body Contouring, Liposuction and Fat graft procedures.