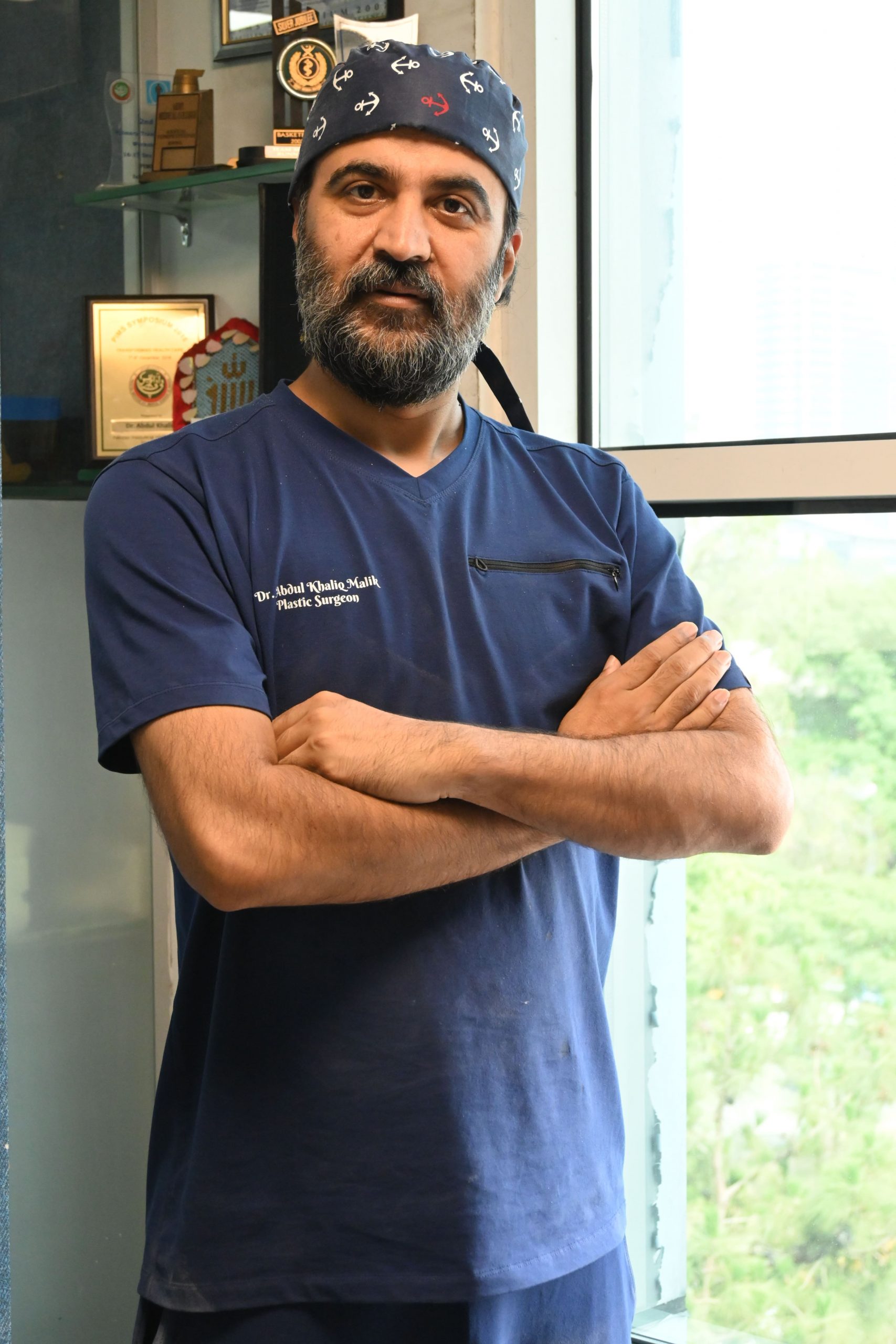 Welcome to Dr Ak's Cosmetic Surgery in Islamabad
Dr. A.K.'s Cosmetic Surgery, a trusted place to get all your problems, related to your beauty, resolved and to get a life changing and wonderful experience. We have highly trained and qualified staff where each member has expertise in his/her domain. Our Clinic is equipped with latest apparatus and services that meet up the international standards. We have our clients not only from all over the country but also from outside of Pakistan. We welcome and provide best of our services to our clients. Special counseling sessions are arranged for clients before any treatment to make sure that the client is well aware of the complete procedure and any risks or limitations involved in it. Client's satisfaction is our first priority so our doctors never hesitate to give proper time and support to their patients before, during and even after treatment.
Dr. Abdul Khaliq Malik, the leading person of the organization is highly specialized and well experienced in the field of Cosmetic Surgery and Hair Transplantation. Our hair transplant center, Dr. A.K.'s Hair&Hair, is well renowned for its services to a number of people around and across the country. Under the supervision of Dr. Abdul Khaliq Malik, the supporting staff of hair transplant and cosmetic surgery sections is second to none in Pakistan.
OUR ADVANTAGES
Why Choose Us
100% POSITIVE FEEDBACK
Cosmetic surgery team is dedicated to provide our patients with safe and less cost treatment.
3D VECTRA Technology
Modern and highly effective technology for plastic surgeries and cosmetic treatments
TEAM APPROACH
Top specialist and surgeons only for a guaranteed success and maximum result
Book Appointment
Address: 2nd Floor Khayal Plaza,F8 Markaz, Islamabad 44220, Pakistan